Farris Wholesale is a supplier for closeouts, over-runs, buy-backs, discontinued merchandise, and secondary products. At Farris Wholesale, we strive to provide a wide arrangement of products at an affordable cost to our consumers. In pursuit of providing our customers with the best products at the lowest cost, we develop relationships with private label companies and manufacturers. Furthermore, we buy in quantity which allows companies to clear inventory from their books while also transferring those savings to our customers. Our distribution center is located in Tuscumbia, Alabama, just two hours north of Birmingham, Alabama and two and a half hours south of Nashville, Tennessee. Having been in the wholesale industry for more than 40 years, we are confident in our ability to assist our vendors and customers with their selling and purchasing needs.
Warehouse Management Team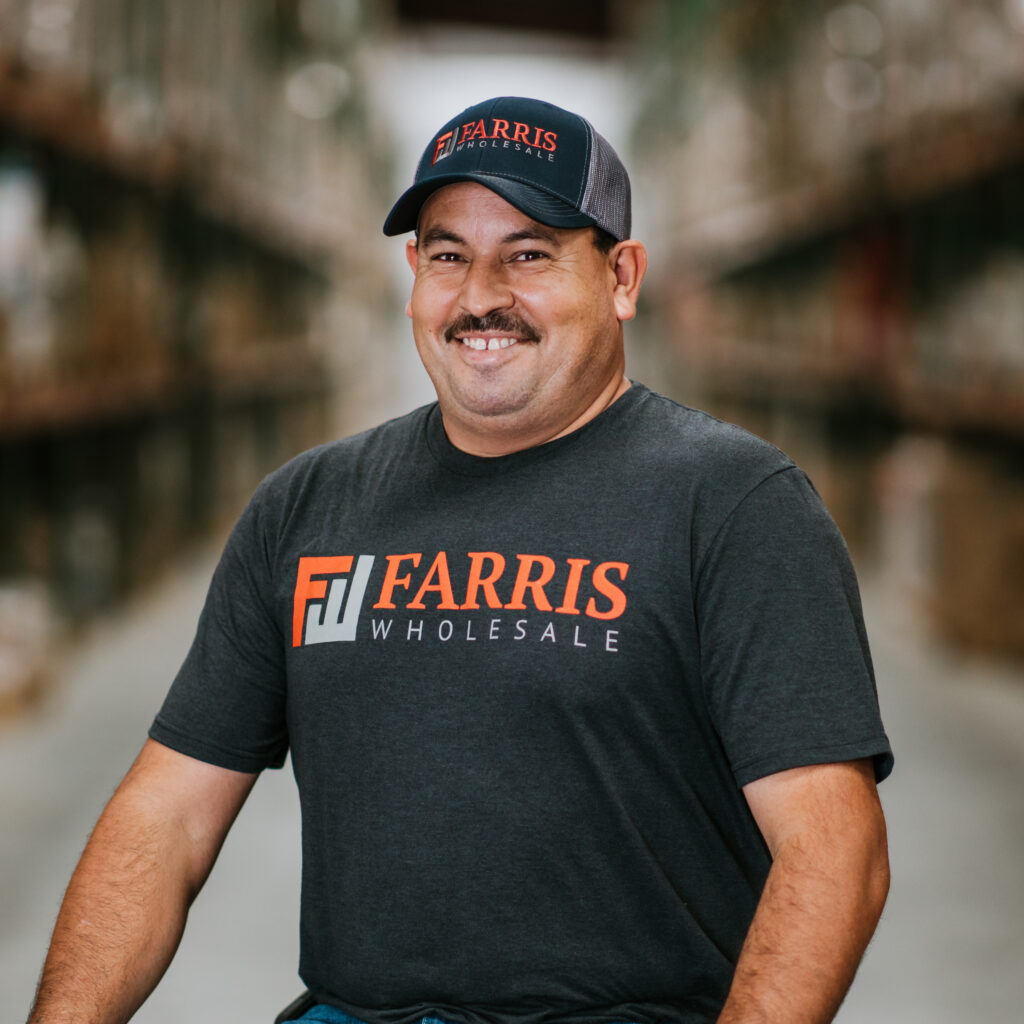 Alfredo Rivas, Warehouse Manager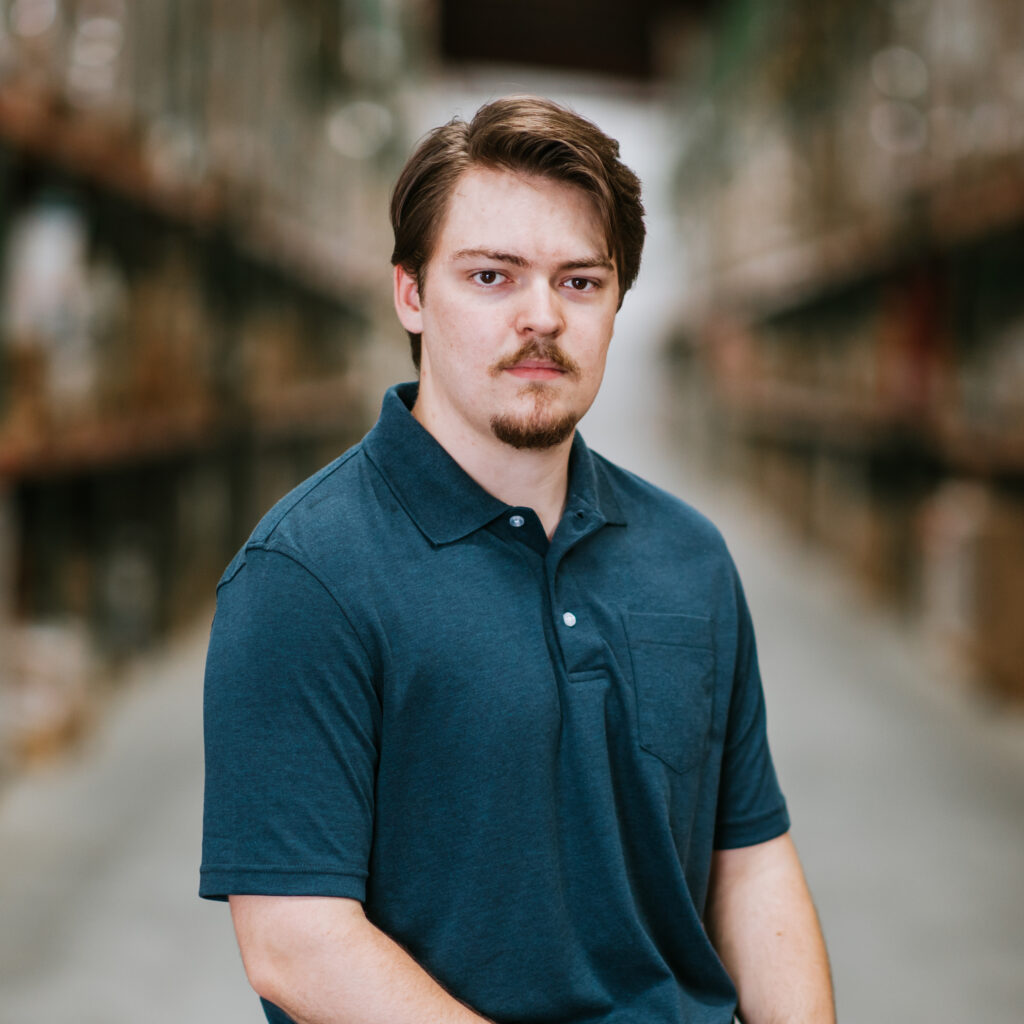 Dylan Johnson, Receiving Team Lead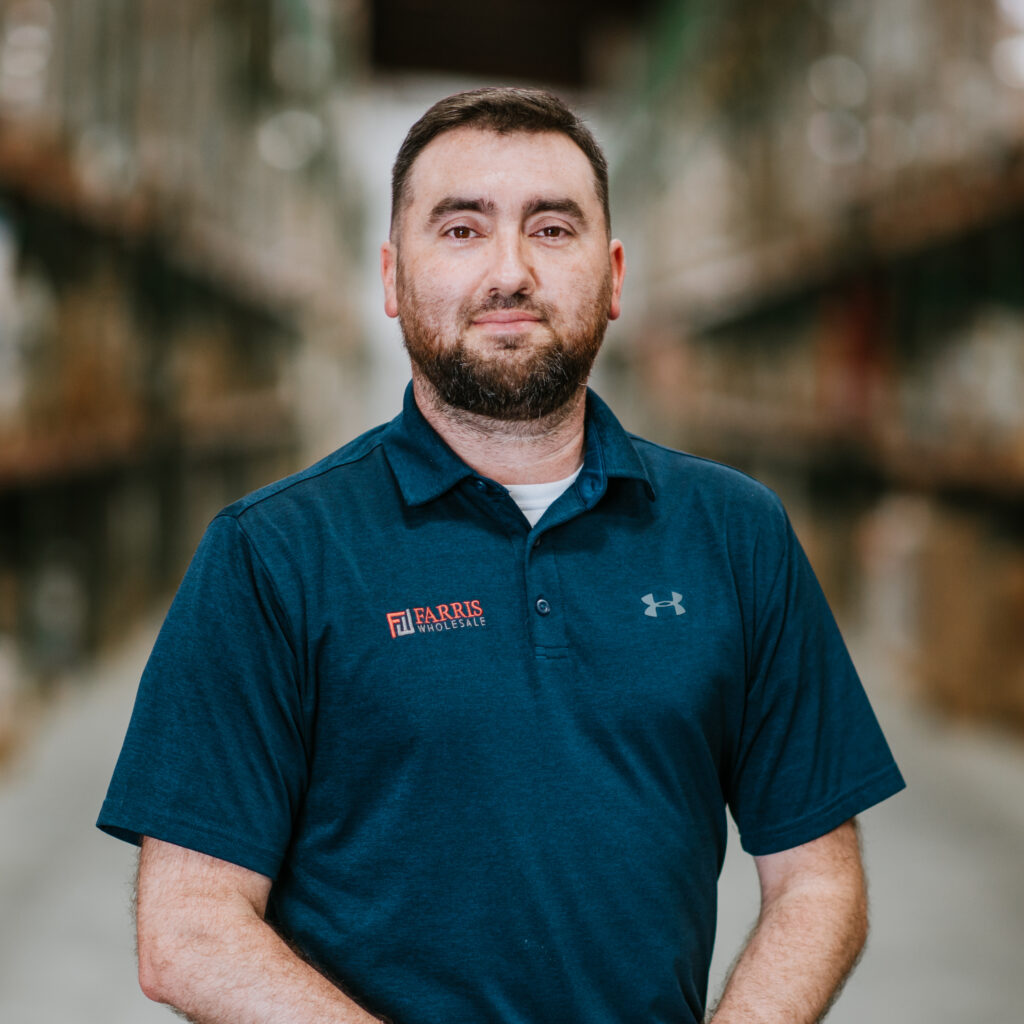 Danny Curtis, Shipping Team Lead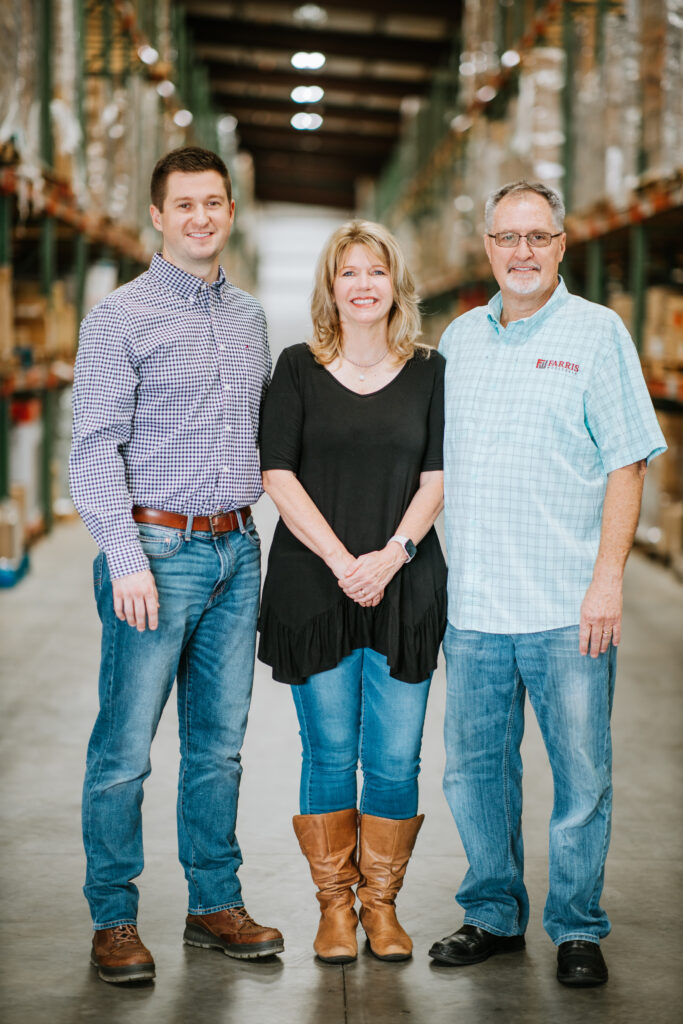 As a family-owned, faith-based company, Farris Wholesale strives to honor Christ by going above and beyond for our employees and providing exceptional partnerships to our customers and vendors.
To impact the world for Christ by stewarding all He has given us and creating opportunities to grow for our employees, customers, and vendors.
Customer Service – Valuing our customers and earning loyalty by providing unmatched care and support.
(Galatians 5:13-14, Matthew 20:25-28, Matthew 5:16)

Empathy – Showing genuine concern and care while listening to others.
(Philippians 2:1-11, Matthew 7:12, John 15:12-13)

Integrity – Reliable effort, honest communication, and honorable intentions in every situation.
(1 Peter 3:16, Proverbs 12:22, 2 Corinthians 8:21, Proverbs 11:1)

Excellence – Taking pride in everything we do.
(Colossians 3:23, Galatians 6:4-5)

Teamwork – Committed to mutual success and support.
(Exodus 17:12, Ecclesiastes 4:9-12, Nehemiah 4, Hebrews 13:16)

Initiative – Pushing through complacency and eagerly resolving to be productive.
(Proverbs 6:6-11, Proverbs 14:23, Proverbs 12:11)